Budget-Friendly Things to Do in Page, Arizona
Traveling on a budget doesn't mean compromising on unforgettable experiences. In fact, in Page, Arizona, there are plenty of activities and attractions waiting to be discovered that don't cost a lot of money. Join us as we unveil hidden gems around this enchanting destination — all while keeping our wallets happy — for budget-friendly adventures you'll remember forever.
Go Hiking & Biking
Within the Glen Canyon National Recreation Area are trails to inspire and explore. With a small fee to enter the area (per vehicle or per person), you'll find plenty of places to hike or run. Perhaps the most notable trail nearest to Page is Horseshoe Bend. This 1.5-mile-out-and-back trail is closest to the city and is suitable for all skill levels.
Just 45 miles northwest of Page in the Glen Canyon National Recreation Area lies the awe-inspiring masterpiece known as The Wave. This surreal sandstone chute transports you into a real-life abstract painting. You'll need to win the permit lottery to secure a chance to explore this natural wonder. Don't fret if luck isn't on your side, for The New Wave awaits as a captivating alternative. Located near the Wahweap South Entrance, this sandstone formation mirrors The Wave's beauty and is easily accessible from Page.
The remarkable Rim Trail stretches almost 10 miles around the City of Page that delivers majestic views of Glen Canyon Dam and the shimmering waters of Lake Powell, dotted with picturesque marinas. Morning hikers and mountain bikers are treated to a vibrant palette of reds, blues, and oranges, creating a captivating symphony of colors. From the stunning Antelope Point and Tower Mesa to glimpses of Bryce Canyon National Park and Mollie's Nipple, each step along this trail reveals new wonders. And with numerous trailheads to choose from, you can tailor your journey to your preferences.
Visit the Swim Beach at Wahweap
Looking for an inexpensive way to cool off and enjoy the sun in Page, Arizona? Look no further than Swim Beach at Wahweap, the perfect spot for budget-conscious travelers to relax and take a dip in Lake Powell. With its soft sandy shores and breathtaking views of the surrounding red rock cliffs, Swim Beach provides a picturesque setting for a day of fun and relaxation. Pack a picnic, bring your beach towel, and enjoy a day of swimming, sunbathing, and beachside games with friends and family. Soak up the beauty of Lake Powell without breaking the bank at this affordable and enjoyable waterfront escape.
Try Your Hand at Geocaching
Geocaching is a free, family-friendly outdoor recreation activity that uses the Geocaching app and/or a GPS to navigate to hidden containers called geocaches. You can find over 50 geocaches in Page and the surrounding areas waiting to be discovered — much like a treasure hunt.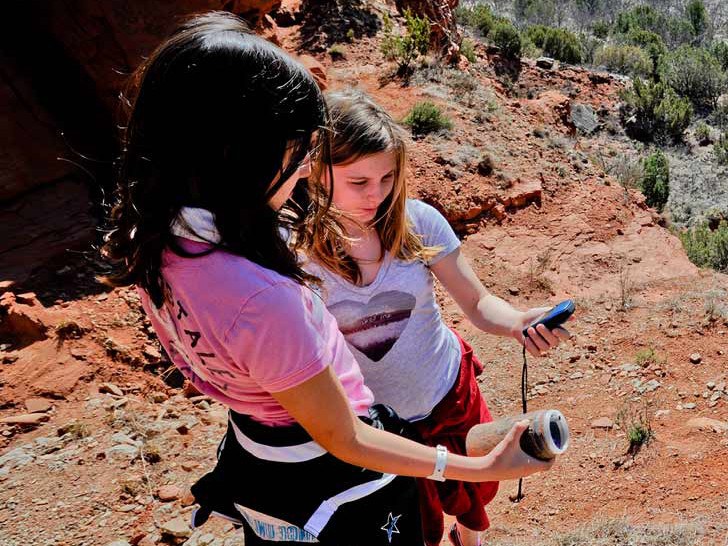 Go Stargazing
When the sun goes down, the dazzling displays light up the night sky. The Glen Canyon National Recreation Area has a region around the Rainbow Bridge National Monument that is designated a Dark Sky Sanctuary. According to the International Dark Sky Sanctuary guidelines, an International Dark Sky Sanctuary is a public or private land possessing an exceptional or distinguished quality of starry nights and nocturnal environment and that is specifically protected for its scientific, natural, or educational value, its cultural heritage, and/or public enjoyment.
You can skip the park's entry fee and go stargazing for free at the Grandview Overlook, offering views of Lake Powell and the marinas. But the most spectacular views here are up in the sky, where you can see the stars and planets on full display. You can also identify the constellations at night from Horseshoe Bend seasonally.
Attend Signature Events in Page, Arizona
Page is known for hosting amazing events year-round. But, the signature events are local and fan favorites and should not be missed. Hot air balloons take over the skies the first weekend of November every year. Witness 50 colorful balloons ascending into the clear blue sky with backdrops of the red Navajo sandstone and the Vermillion Cliffs. The event includes the Regatta Street Fair offering a beer garden, live music, games, and rides.
The annual Page Fine Art Festival is held every spring at John C. Memorial Park. The juried festival welcomes artisans from around the country to showcase their works. In addition to inspiring art, guests are treated to live music, food trucks, and art classes. The family-friendly event includes kid bounce houses, too.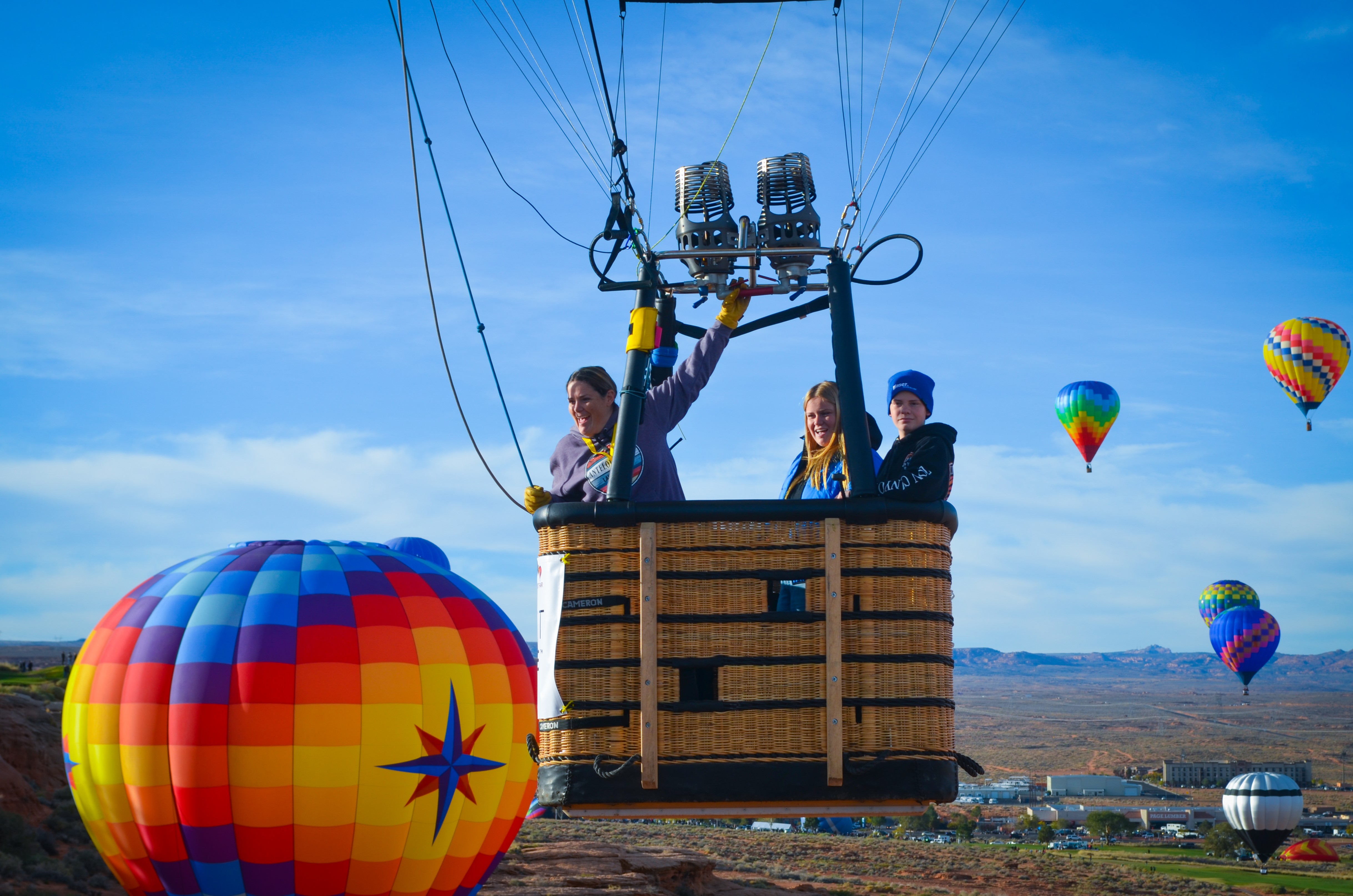 Free Entrance Days in the National Parks
You can explore the national parks around Page for free when you visit on a Free Entrance Day. In 2023, the National Park Service is waiving the entrance fee on five different days to everyone who wants to explore these national treasures.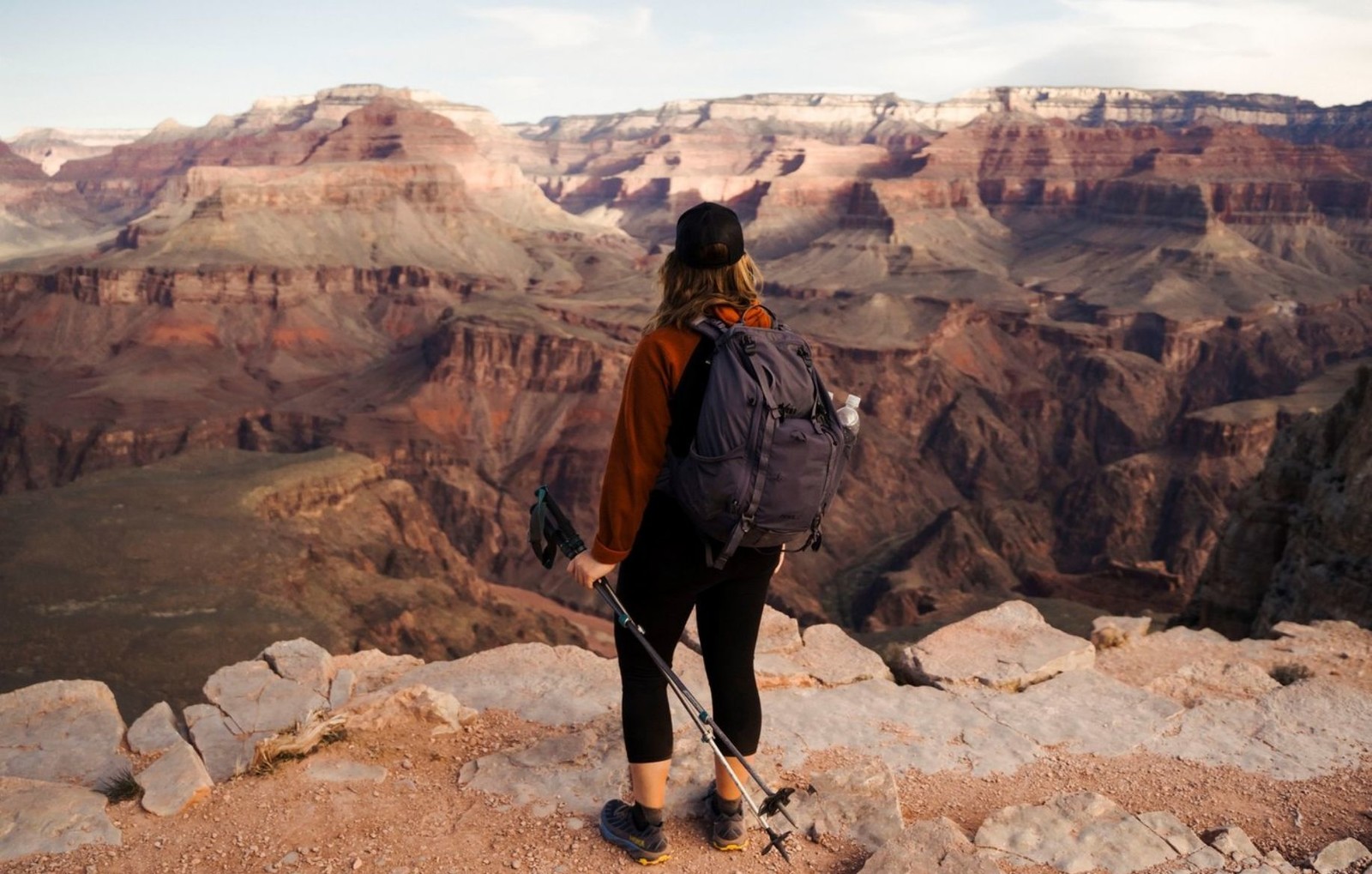 Mark your calendars, and plan to be in Page on an NPS Free Entrance Day.
Martin Luther King, Jr.'s Birthday
January 16, 2023
First Day of National Park Week
April 22, 2023
Anniversary of the Great American Outdoors Act
August 4, 2023
National Public Lands Day
September 2, 2023
Veterans Day
November 11, 2023
Start planning your epic adventure to Page, Arizona.