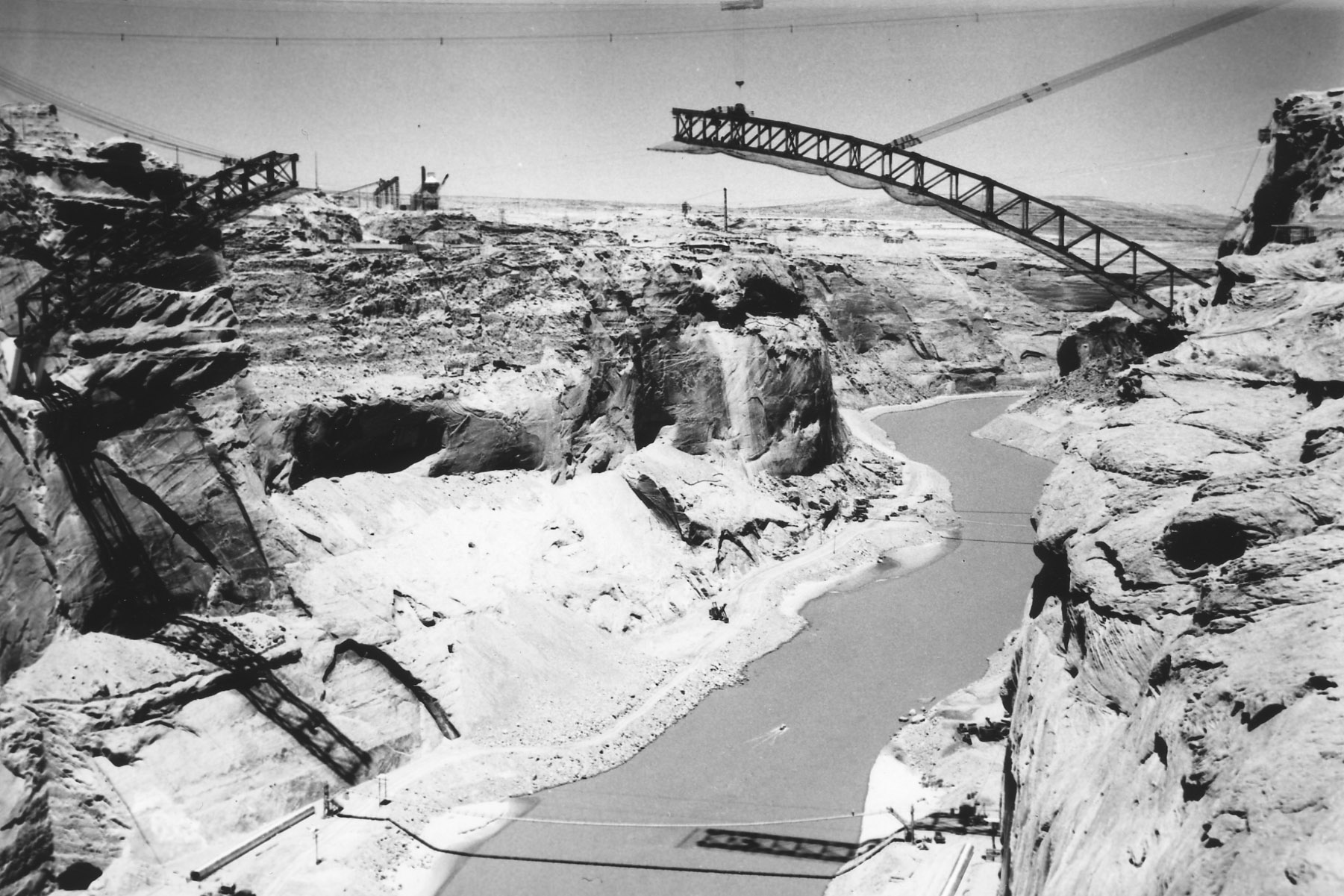 From Worker Camp to Tourist Haven: The Story of Page, Arizona
The City of Page is one of the youngest communities in the United States. The town began in 1957 as a housing camp for workers building the Glen Canyon Dam. In 1958, some 24 square miles of Navajoland was traded for a larger piece in Utah needed for the construction of the dam. Glen Canyon Bridge was completed in 1959, making it easier to travel from one side of the canyon to the other and paving the way for tourism from Arizona to Utah after the dam was built.
Named in honor of John C. Page, a Bureau of Reclamation Commissioner, Page began as a community of temporary homes and trailers with dirt roads carved out of the rocky and sandy landscape. As the reservoir started to fill, more people came to settle down in the area, and tourists came to enjoy Lake Powell. Over time, permanent housing developed, as well as stores, schools, and other basic amenities. Today, Page is home to over 7,000 people and welcomes millions of tourists every year.
Lake Powell, named after John Wesley Powell, is one of the most popular tourist destinations in the area. Powell was an explorer of the American West and led the first expedition of the Colorado River in 1869. He named many of the features in the surrounding area, such as Marble Canyon. Lake Powell, which spans 185 miles from northern Arizona to southeastern Utah, is the second-largest artificial reservoir in the United States and is a popular spot for summer vacations, river rafting tours, and cruises.
Come and explore Page, Arizona, and experience the beauty of Lake Powell and the Colorado River, learn about the history of the area, and immerse yourself in the rich Navajo culture that surrounds this unique city.
DIGITAL VISITOR GUIDE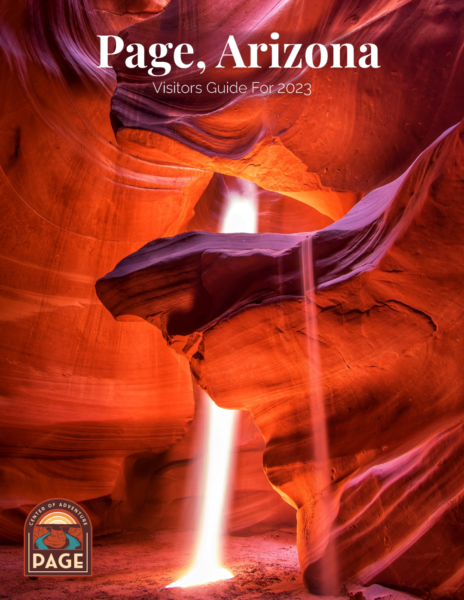 DIGITAL VISITOR GUIDE
Don't miss out on the ultimate guide to Page, Arizona! Our digital visitor guide is filled with insider tips, top attractions, and everything you need to know for a perfect vacation. Download now to discover the best of Page and start planning your adventure today!