Explore the Grand Circle
The Grand Circle is a beautiful, vast region located in the Southwestern United States. Encompassing portions of Arizona, New Mexico, Colorado, Utah, and Nevada, you'll find America's largest concentration of national parks and monuments, woven together by extraordinarily designated Scenic Byways.
Within the circle is some of America's most diverse scenery at the Grand Canyon, Zion National Park, Bryce Canyon, Lake Powell, and Arches National Park, just to name a few. This paradise for outdoor enthusiasts offers hiking, camping, rock climbing, mountain biking, river rafting, and more. The area is also steeped in history, with ancient ruins and petroglyphs left behind by Indigenous cultures. Whether you're a nature lover, a history buff, or simply looking for an unforgettable adventure, the Grand Circle is a must-visit destination. You can make Page, Arizona, the center of your Grand Circle adventure.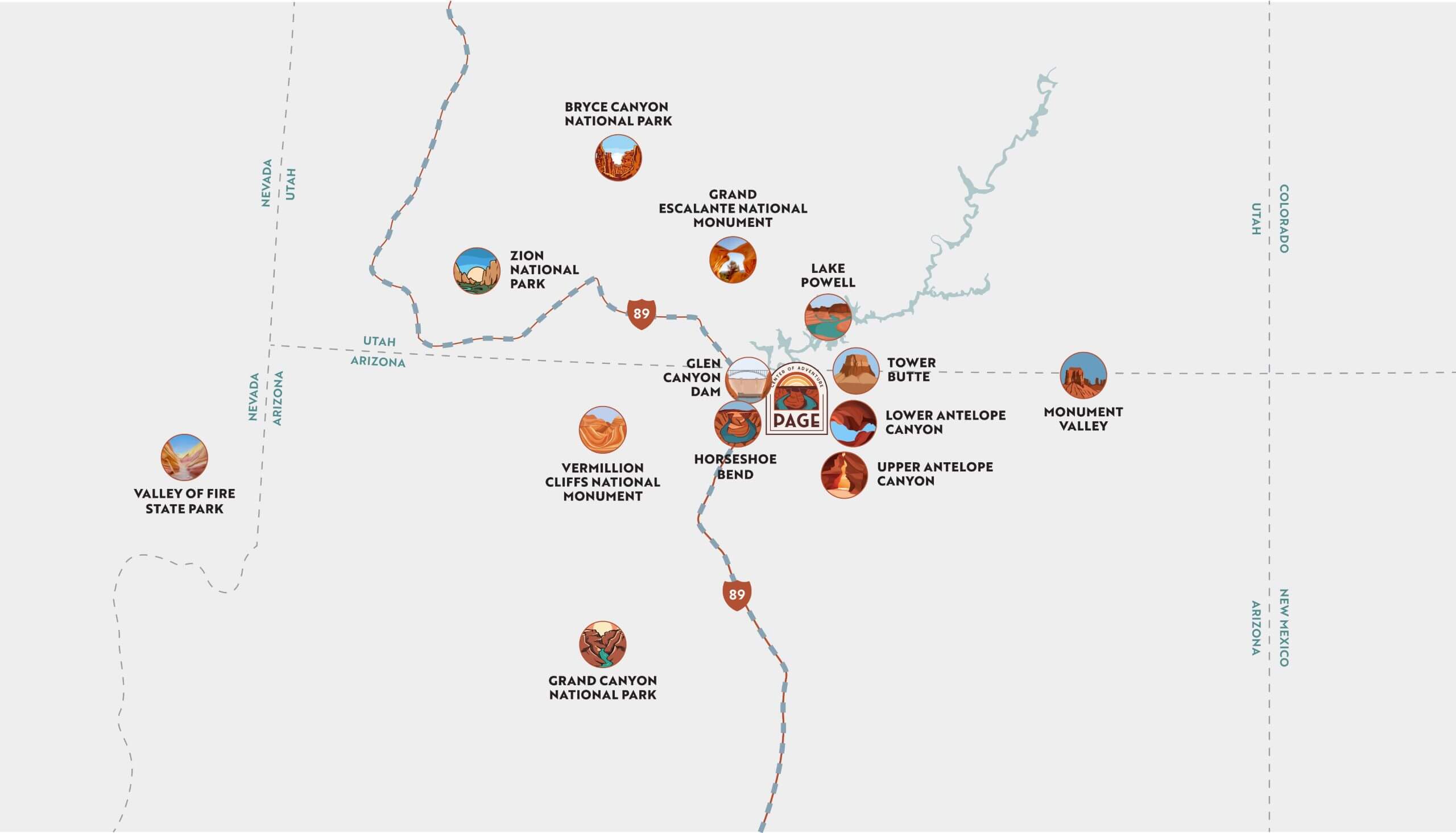 Distances from Page, Arizona
Arches National Park: 278 miles / 447.70 km
Grand Canyon North Rim: 133 miles / 214.04 km
Grand Canyon South Rim: 131 miles / 210.82 km
Zion: 115 miles / 185.07 km
Bryce Canyon National Park: 152miles / 244.62 km
Monument Valley: 147 miles / 236.57 km
Mesa Verde: 289miles / 465.10 km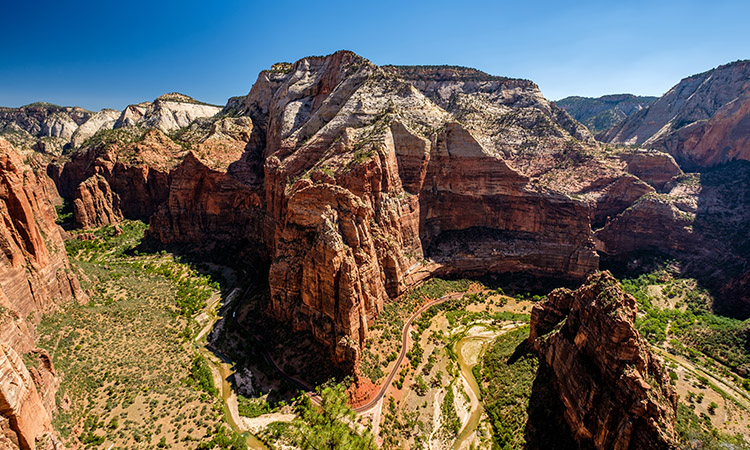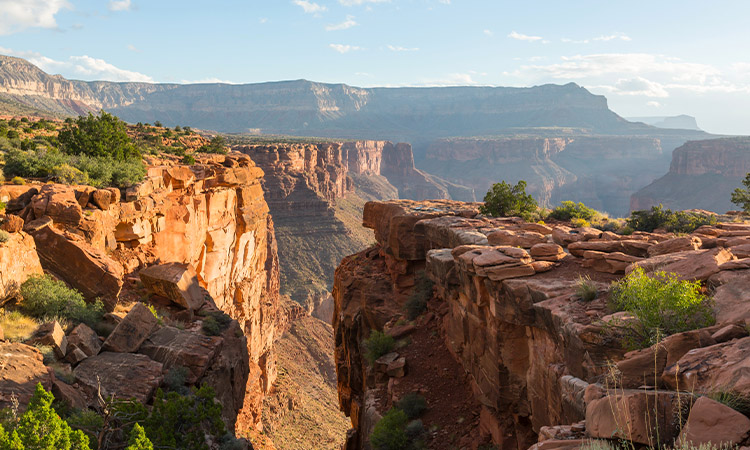 Be Prepared
Remember you are in the desert, so come prepared. Bring plenty of water, sun protection, and healthy snacks. Wear comfortable hiking clothing and footwear. Be mindful of the weather, and use good judgment. Temperatures can reach over 100°F / 37°C during summer months, and shade is limited. Avoid hiking during the hottest part of the day.
Leave No Trace
Please respect the natural environment by following Leave No Trace principles.

Please respect the natural environment by following Leave No Trace principles and staying on designated trails.