Exploring The Wave
Discover a surreal, otherworldly experience that will leave you breathless at The Wave. This iconic sandstone formation is located in the heart of the Vermilion Cliffs Wilderness near Page, Arizona, at Coyote Buttes North and is known for its undulating, ribbon-like waves of red and orange sandstone, formed over millions of years by wind and water erosion. With its awe-inspiring natural beauty and limited access, The Wave is a bucket list destination for hikers and photographers alike. Each day, only a handful of permits are issued for visitors to access this remote and stunning location, making it a truly exclusive and unforgettable experience.
The Wave Lottery
A permit is required to visit the Coyote Buttes North permit area, which features The Wave. You can enter the lottery to visit The Wave two days ahead of the permit date in the Daily Lottery or through the Advanced Lottery four months ahead of the permit date.
When you are in Page, Arizona, you are within the geofence perimeter to apply for the Daily Lottery. To apply, a group member must be within the geofence during the application window of 6:00 AM to 6:00 PM, two days before the permit date, and the lottery is held daily.
How to apply to The Wave Advanced Lottery
This is a step by step tutorial of how to apply to Coyote Buttes North (The Wave) Advanced Lottery using a desktop. Please note, this tutorial is for a permit 3 months from when you apply. For example: if you apply in September and receive a permit, your trip will be in January. If you want to apply to the daily lottery, you will need to use a mobile device and be within the geofence area.
Go to http://recreation.gov to find more information and apply.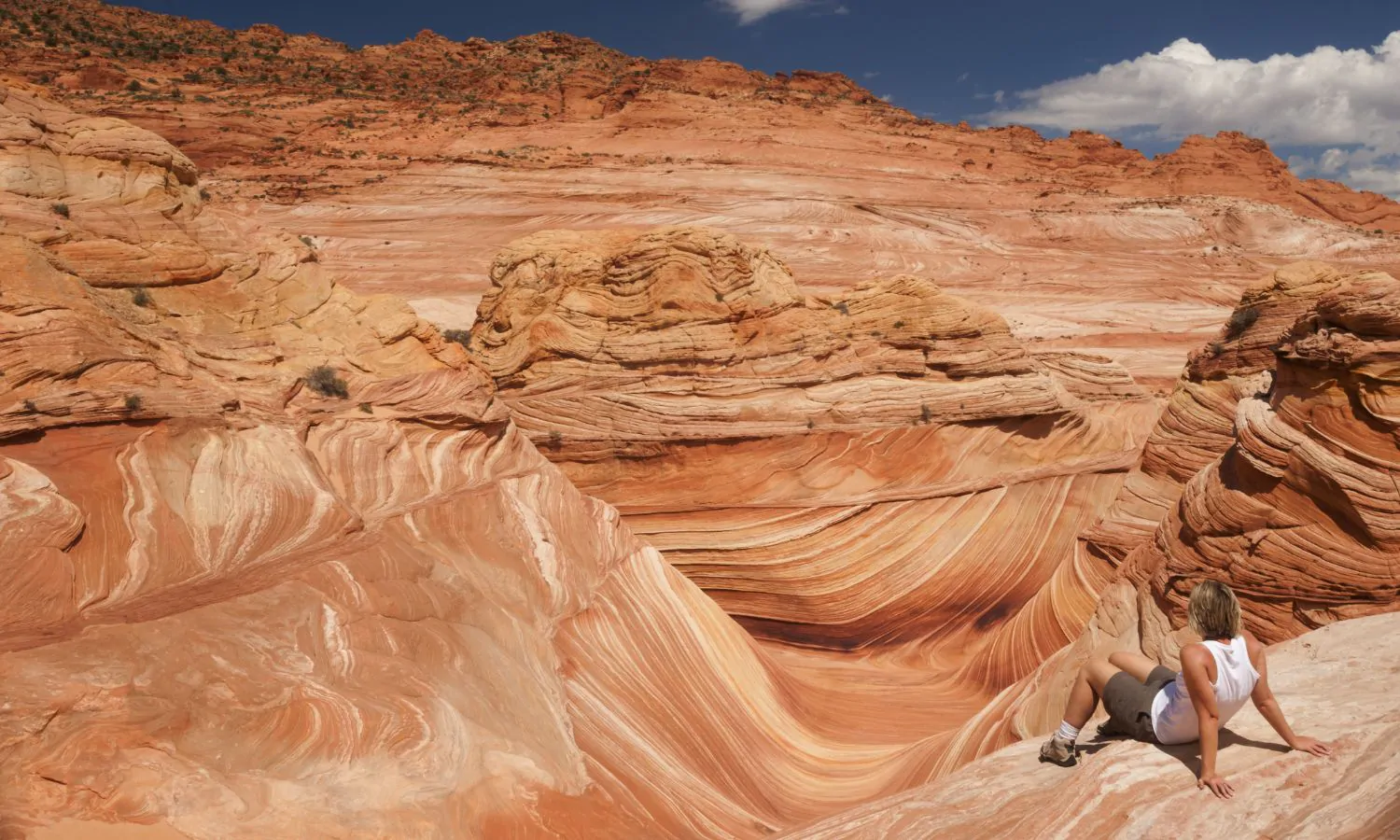 Be Prepared
Remember you are in the desert, so come prepared. Bring plenty of water, sun protection, and healthy snacks. Wear comfortable hiking clothing and footwear. Be mindful of the weather, and use good judgment. Temperatures can reach over 100°F / 37°C during summer months, and shade is limited. Avoid hiking during the hottest part of the day.
Leave No Trace
Please respect the natural environment by following Leave No Trace principles.

Please respect the natural environment by following Leave No Trace principles and staying on designated trails.
CHECK US OUT ON INSTAGRAM