Visit Lake Powell, Arizona
Located on the Colorado River and straddling the border between Utah and Arizona, Lake Powell is a man-made reservoir covering an impressive 186 miles in length and nearly 2,000 miles of shoreline, which is longer than the entire west coast of the United States. With 96 major canyons, some of which are 15 to 20 miles long, Lake Powell is the perfect destination for anyone looking for adventure and natural beauty.
Discover the history and geology of the lake aboard fascinating boat tours, feel the adrenaline rush on your powerboat or personal watercraft, or enjoy an unforgettable sunset dinner cruise while taking in the amazing panoramic views. This end of the lake is also home to the impressive Glen Canyon Dam, which is open year-round for tours.
Whether you rent a powerboat, personal watercraft, water skis, wakeboard, paddleboard, tube, or kayak, there's no shortage of great places to explore on Lake Powell. Antelope Canyon is a popular destination for its scenic slot canyon region, but there's more to explore from the lake! Near its confluence with the Colorado River, the canyon widens, and boaters can marvel at the towering walls of sandstone. Gunsight Canyon, named for its resemblance to that part of a firearm, offers towering slot walls and sandy beaches perfect for waterskiing, tubing, and wakeboarding.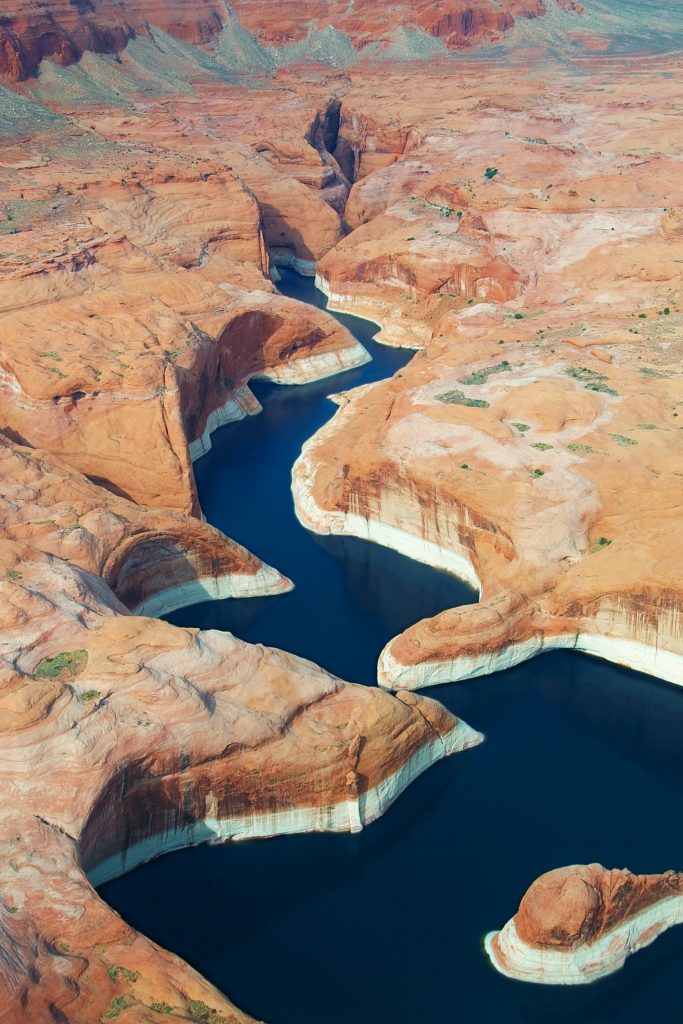 Navajo Canyon is one of the longest of Lake Powell's 96 major side canyons and offers breathtaking views of Navajo Tapestries, the multi-colored streaks of iron oxide and manganese residue that have "draped" down the sides of the canyon wall. Padre Bay is the biggest bay on Lake Powell, with spectacular views of monuments such as Domingues Butte, Tower Butte, Cookie Jar Butte, and the aptly-named Boundary Butte, which sits astride both Utah and Arizona. Wahweap Bay is a big, broad, scenic expanse that offers plenty of wide-open space for waterskiing and wakeboarding. Yet, it also offers its share of notch canyons ideal for kayaks and paddleboards.
Whether you're looking for an action-packed adventure or a peaceful retreat, Lake Powell has it all.
Discover the Marinas in Page, Arizona
Wahweap Marina
Wahweap Marina
There is no better place in the west for water adventure than Lake Powell. The only way to really experience Lake Powell is on the water in your very own power boat or jet ski. Explore red rock canyons, ski, wakeboard, and tube in vast expanses of crystal clear blue water, and you'll have the trip of a lifetime!
Antelope Point Marina
Antelope Point Marina
When you visit Lake Powell, Antelope Point Marina has you covered for both day trips or longer stays. Rent watercraft, houseboats, or kayaks, or stay at the new RV Park. Shop at the Marina Store or enjoy a meal at the Point Restaurant. And we can securely store your personal recreation crafts all year long. Antelope Point Marina is your gateway to Lake Powell.
Be Prepared
Remember you are in the desert, so come prepared. Bring plenty of water, sun protection, and healthy snacks. Wear comfortable hiking clothing and footwear. Be mindful of the weather, and use good judgment. Temperatures can reach over 100°F / 37°C during summer months, and shade is limited. Avoid hiking during the hottest part of the day.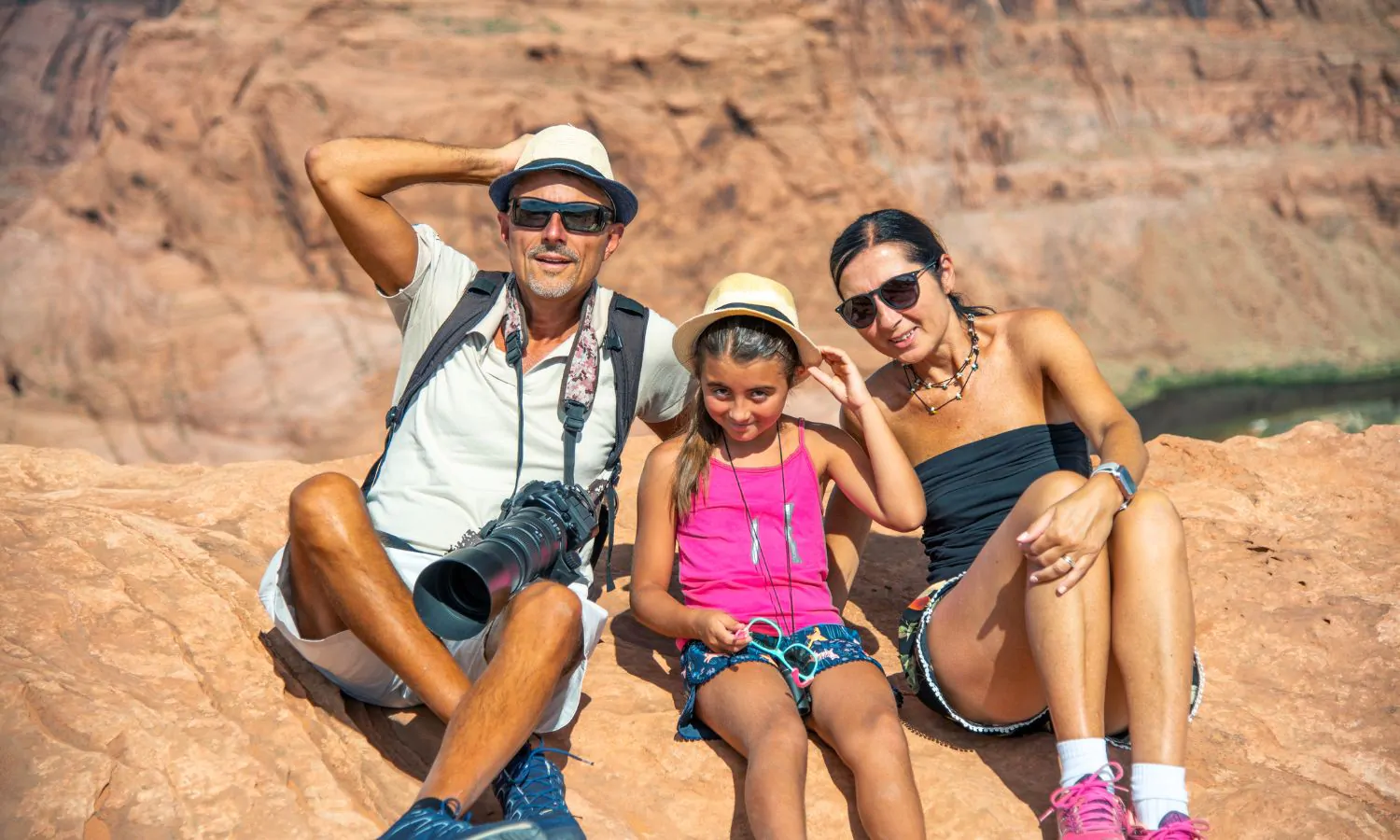 Leave No Trace
Please respect the natural environment by following Leave No Trace principles.

Please respect the natural environment by following Leave No Trace principles and staying on designated trails.
CHECK US OUT ON INSTAGRAM