Exploring Navajoland
A land of beauty, history, and culture, Navajoland spans 27,000 square miles extending across Arizona, New Mexico, and Utah. This homeland of the Navajo people dates back to prehistoric times and the arrival of Spanish and European settlers. You can explore the natural wonders of Antelope Canyon and Canyon de Chelly, stand at the Four Corners, marvel at the beauty of Monument Valley, or relax at Lake Powell.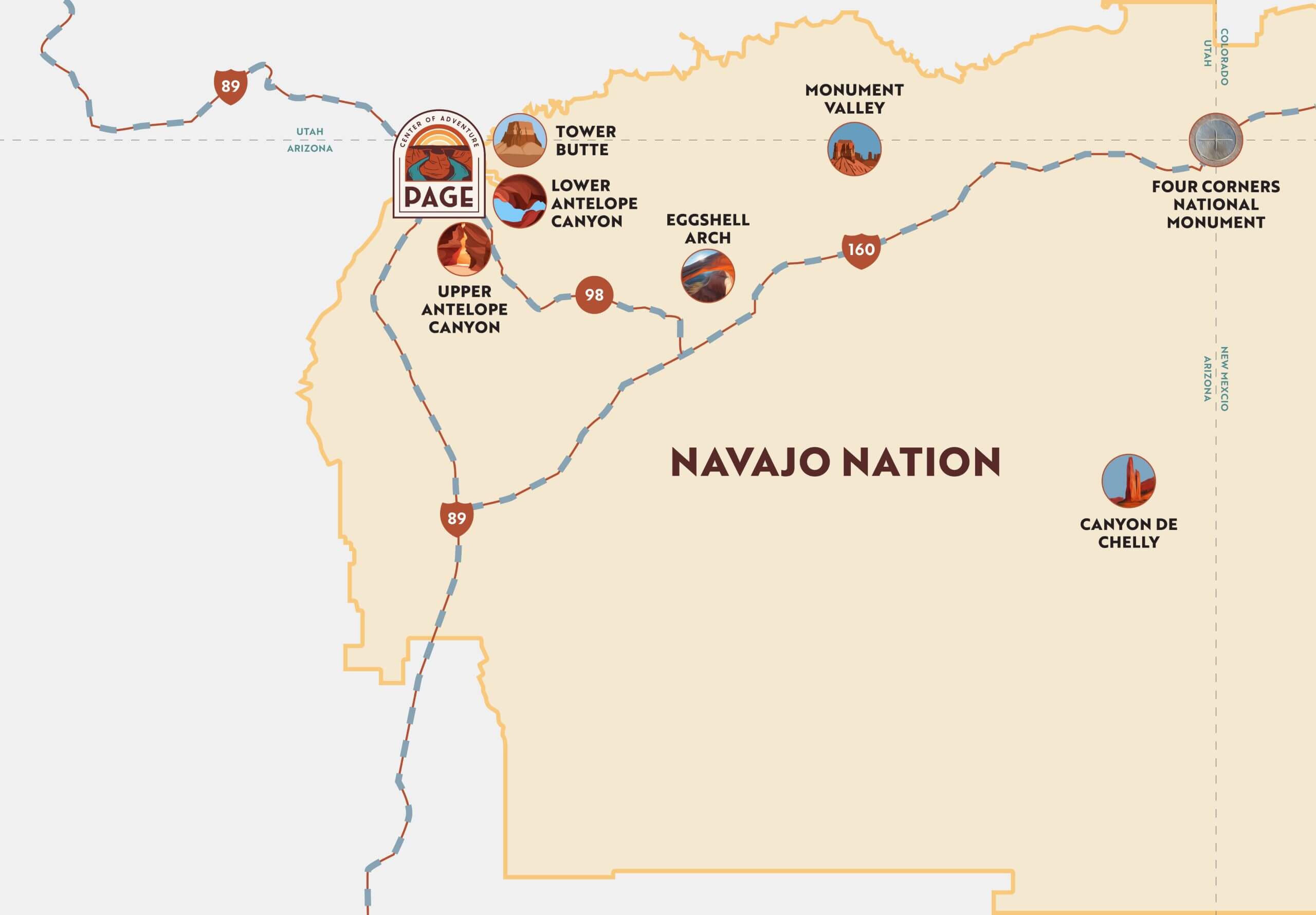 Antelope Canyon
One of the most awe-inspiring natural wonders in Navajoland is Antelope Canyon. This slot canyon, located near Page, was carved from red sandstone over millennia by seasonal flood rains and wind. The narrow passageways lead several hundred feet away from the mouth. The shifting light that makes its way down from the canyon's rim creates an unforgettable scene that photographers of all skill levels strive to capture.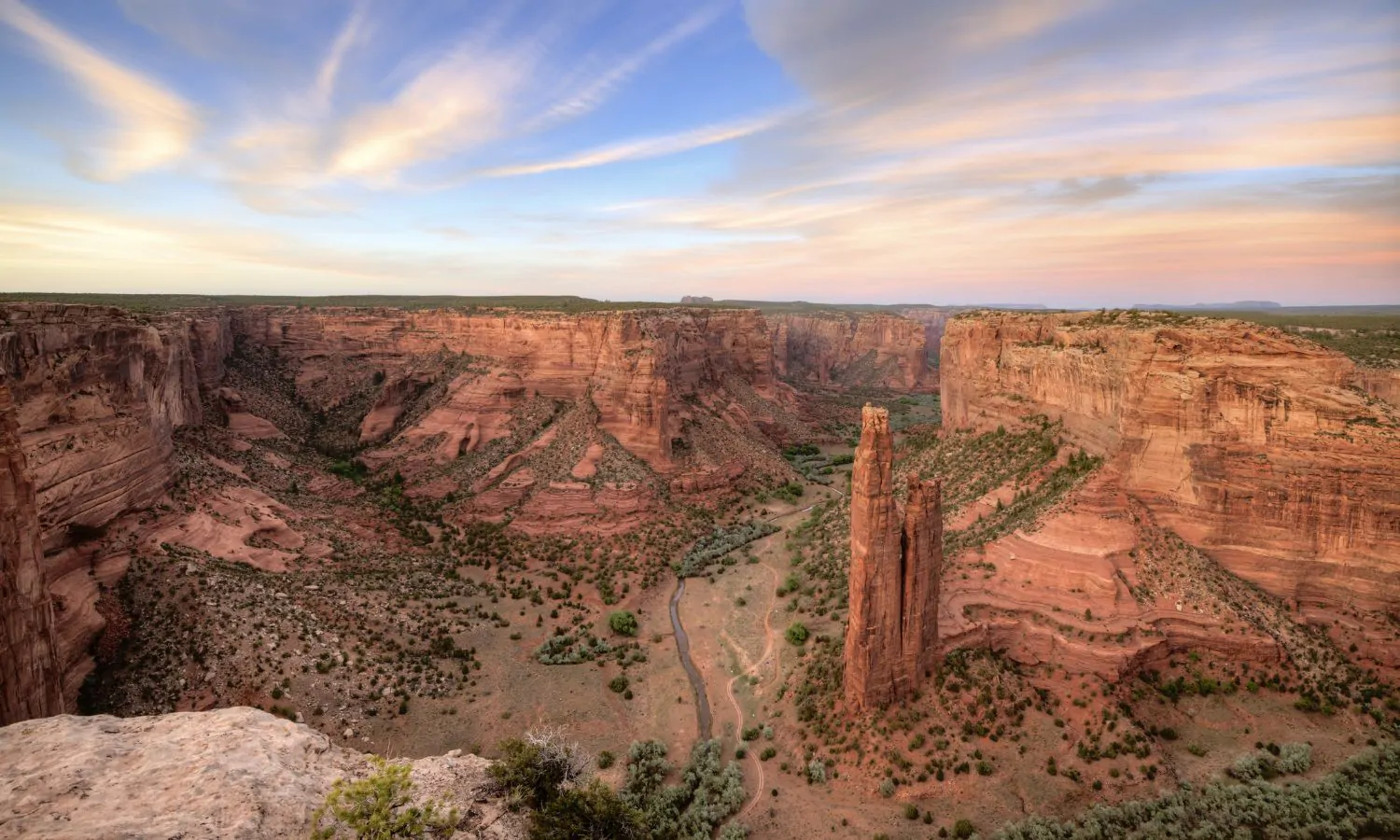 Canyon de Chelly National Monument
This Redstone canyon is a mystical place for the Navajo people, who have a deep connection to their past traditions and present culture. Visitors can experience the beauty of Canyon de Chelly National Monument by hiking its many trails or taking a guided tour.
Four Corners National Monument
Four Corners is a unique landmark in the United States where four states intersect at one point — Arizona, New Mexico, Utah, and Colorado. The original marker erected in 1912 was a simple cement pad but has since been redone in granite and brass, making it a popular spot for visitors to take photos.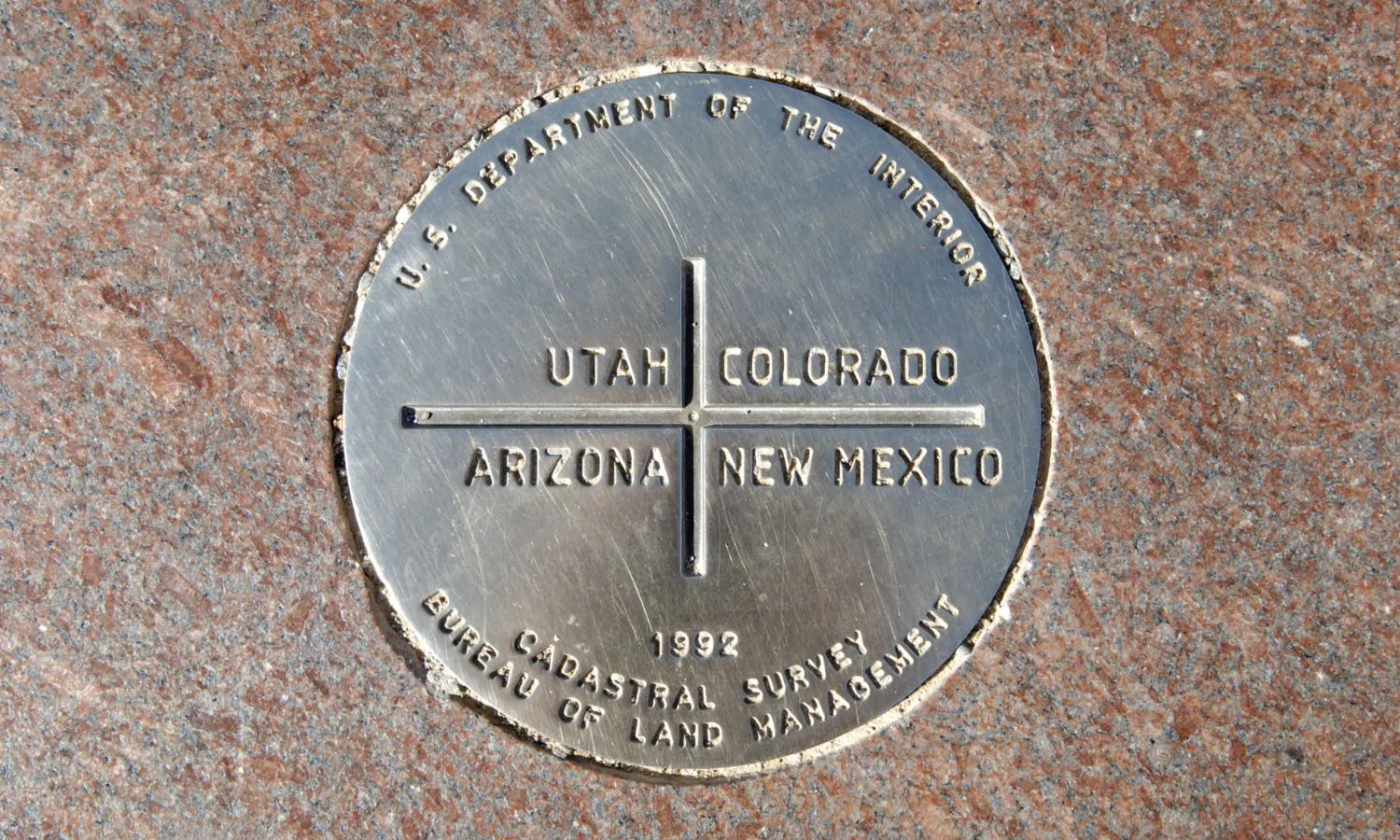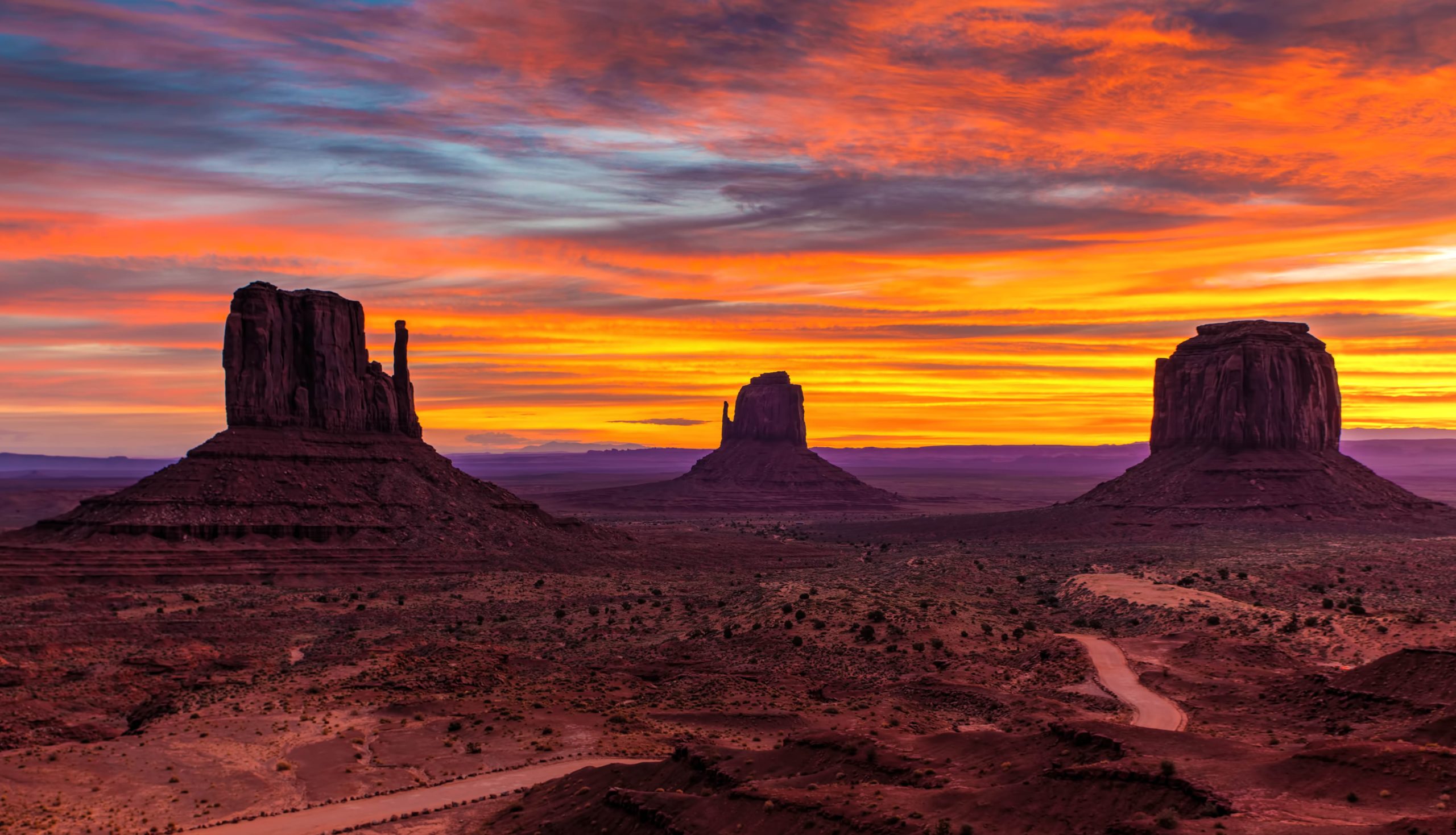 Monument Valley
Monument Valley Navajo Tribal Park is one of the world's most recognized landscapes. The beautiful red sandstone formations, rising from the desert floor up to 1,000 feet, create a striking set of formations against an umbrella of blue skies.
Lake Powell
Navajoland also boasts Lake Powell, which has 186 miles of Navajoland shoreline. Visitors can enjoy fishing, boating, and swimming in the clear waters of the lake while taking in the stunning scenery.
Come and discover the magic of Navajoland — a land of beauty, history, and culture.
Be Prepared
Remember you are in the desert, so come prepared. Bring plenty of water, sun protection, and healthy snacks. Wear comfortable hiking clothing and footwear. Be mindful of the weather, and use good judgment. Temperatures can reach over 100°F / 37°C during summer months, and shade is limited. Avoid hiking during the hottest part of the day.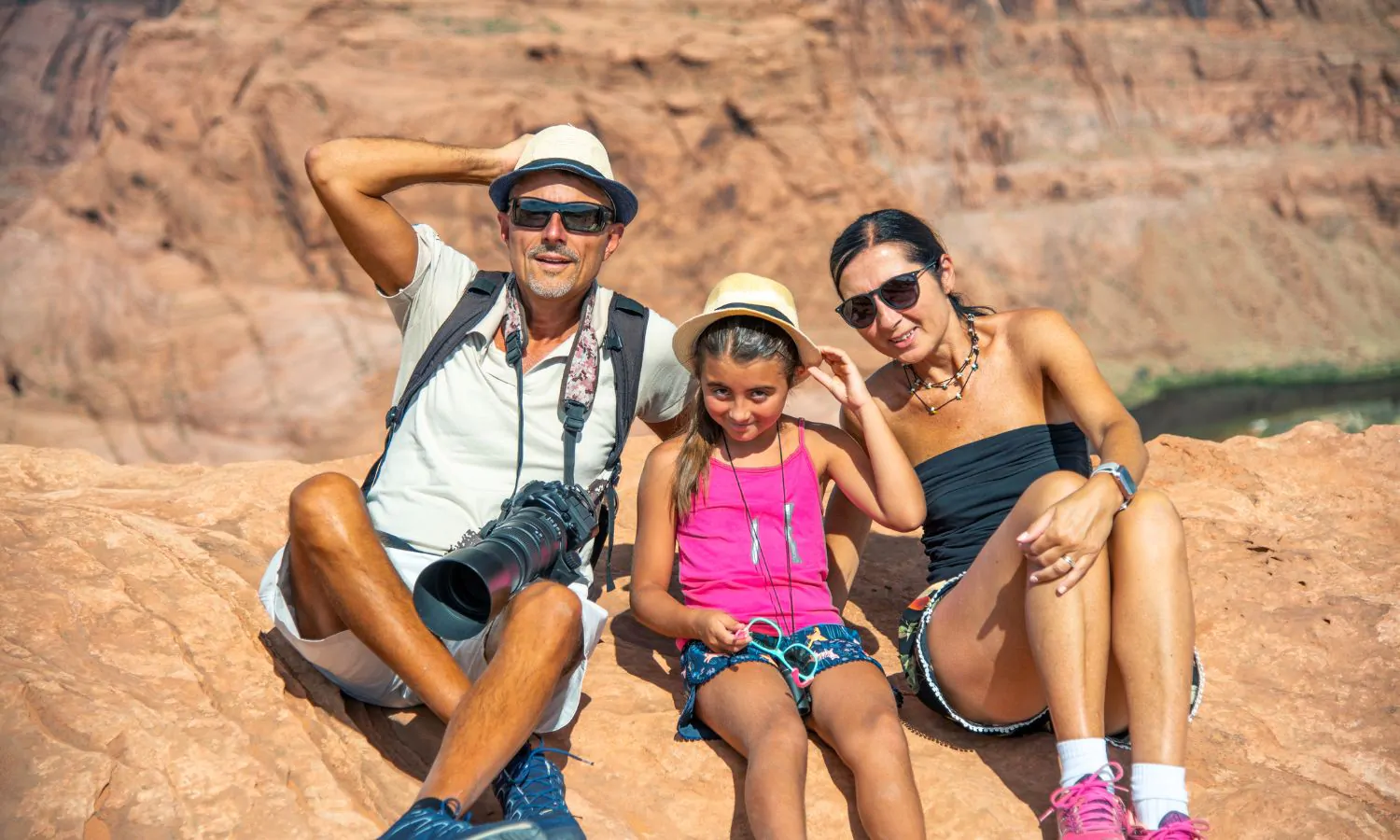 Leave No Trace
Please respect the natural environment by following Leave No Trace principles.

Please respect the natural environment by following Leave No Trace principles and staying on designated trails.