Visiting Horseshoe Bend, AZ
Quick facts
Distance: 1.5 miles round trip
Elevation Gain: 137 feet
Difficulty: Easy
Located on Highway 89 between Milepost 544 and 545
Entrance fee starts at $10 per vehicle. Cash and cards are accepted (excluding holiday weekends) National Park passes are not accepted.
Horseshoe Bend is a social media darling and is one of the most iconic landmarks of the Southwest and Arizona. Located in Glen Canyon National Recreation Area, this site offers breathtaking views of the Colorado River flowing around a sandstone canyon.
The trail to the overlook is a 1.5-mile round trip over an Architectural Barriers Act (ABA) compliant trail that is ideal for the whole family and welcomes wheelchairs, strollers, and leashed dogs. The relatively flat, packed dirt trail takes about 20 minutes to hike each way, with a section of the overlook fenced for safety.
Along the way, there are two shade structures, but none at the overlook itself. Keep in mind that there is little shade along the Horseshoe Bend Trail, so be sure to bring plenty of water, wear sturdy footwear, and wear sunscreen. Also, be aware that much of the rim remains exposed, so watch your footing and keep track of children.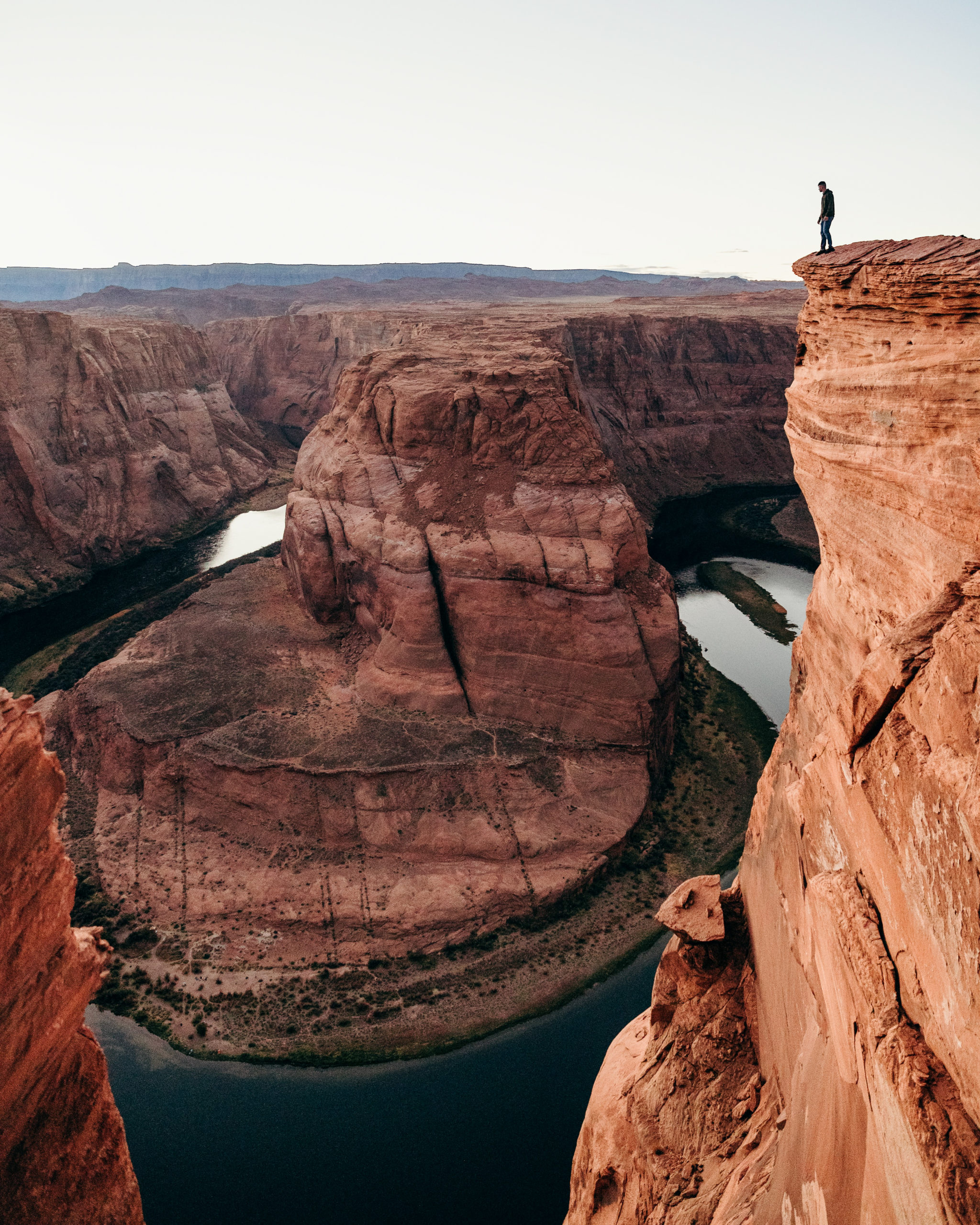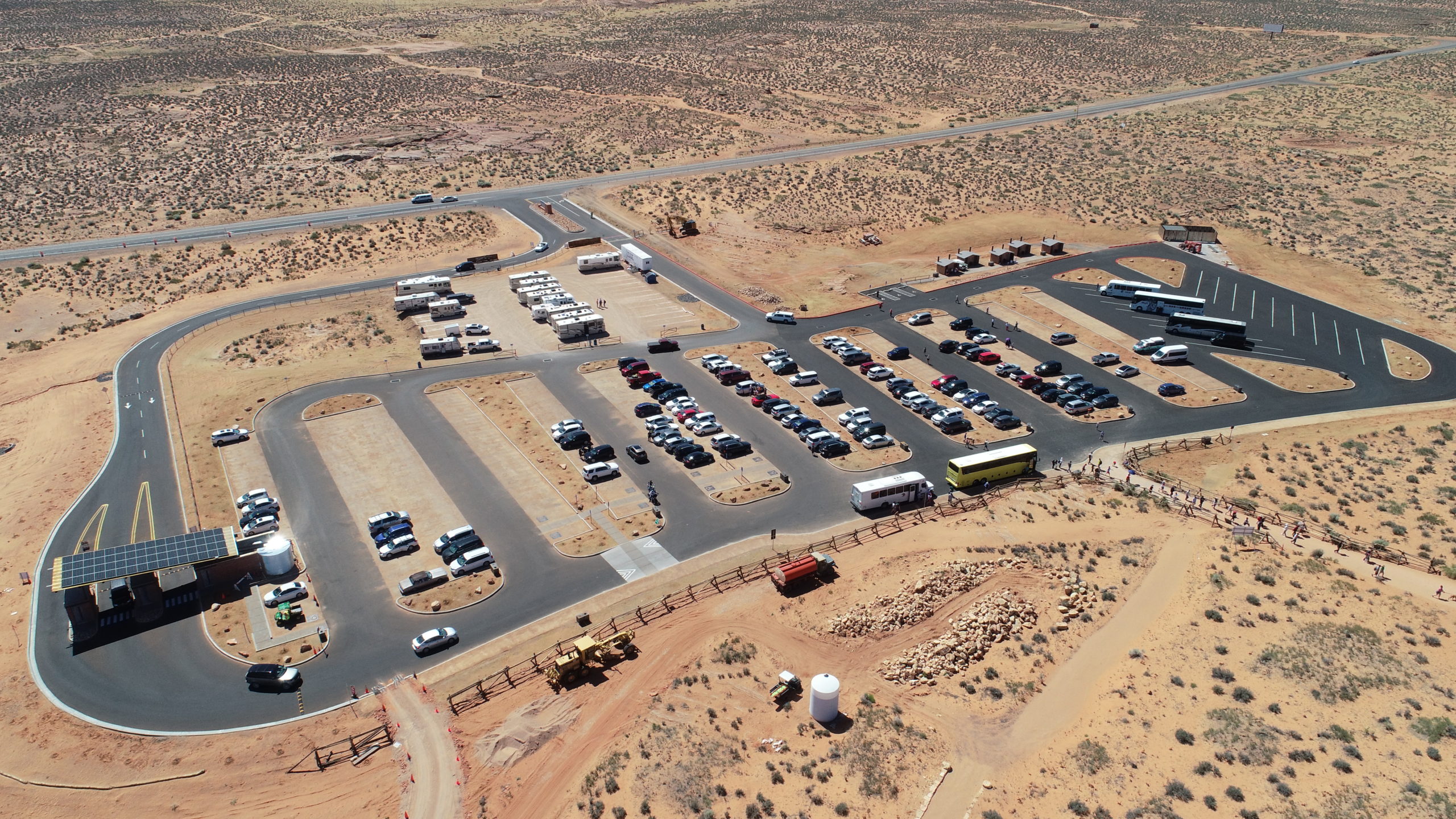 Parking at Horseshoe Bend
The parking lot and trailhead are located off US Highway 89, about five miles south of the Carl Hayden Visitor Center. The large parking lot accommodates handicap-accessible parking, large vans, RVs, and buses. Bathrooms are located at the south end of the parking lot. National Park Service passes do not apply to the parking lot, and on holidays and busy weekends, you may need to catch a ride with Buggy Taxi if the parking lot is full. But don't let that deter you! Horseshoe Bend is a truly magnificent place that you won't want to miss.
Please note that changes are underway in this busy and beautiful place, including expanded parking and trail maintenance, so respect any construction closures.
Be Prepared
Remember you are in the desert, so come prepared. Bring plenty of water, sun protection, and healthy snacks. Wear comfortable hiking clothing and footwear. Be mindful of the weather, and use good judgment. Temperatures can reach over 100°F / 37°C during summer months, and shade is limited. Avoid hiking during the hottest part of the day.
Leave No Trace
Please respect the natural environment by following Leave No Trace principles and staying on designated trails.

Please respect the natural environment by following Leave No Trace principles and staying on designated trails.
CHECK US OUT ON INSTAGRAM