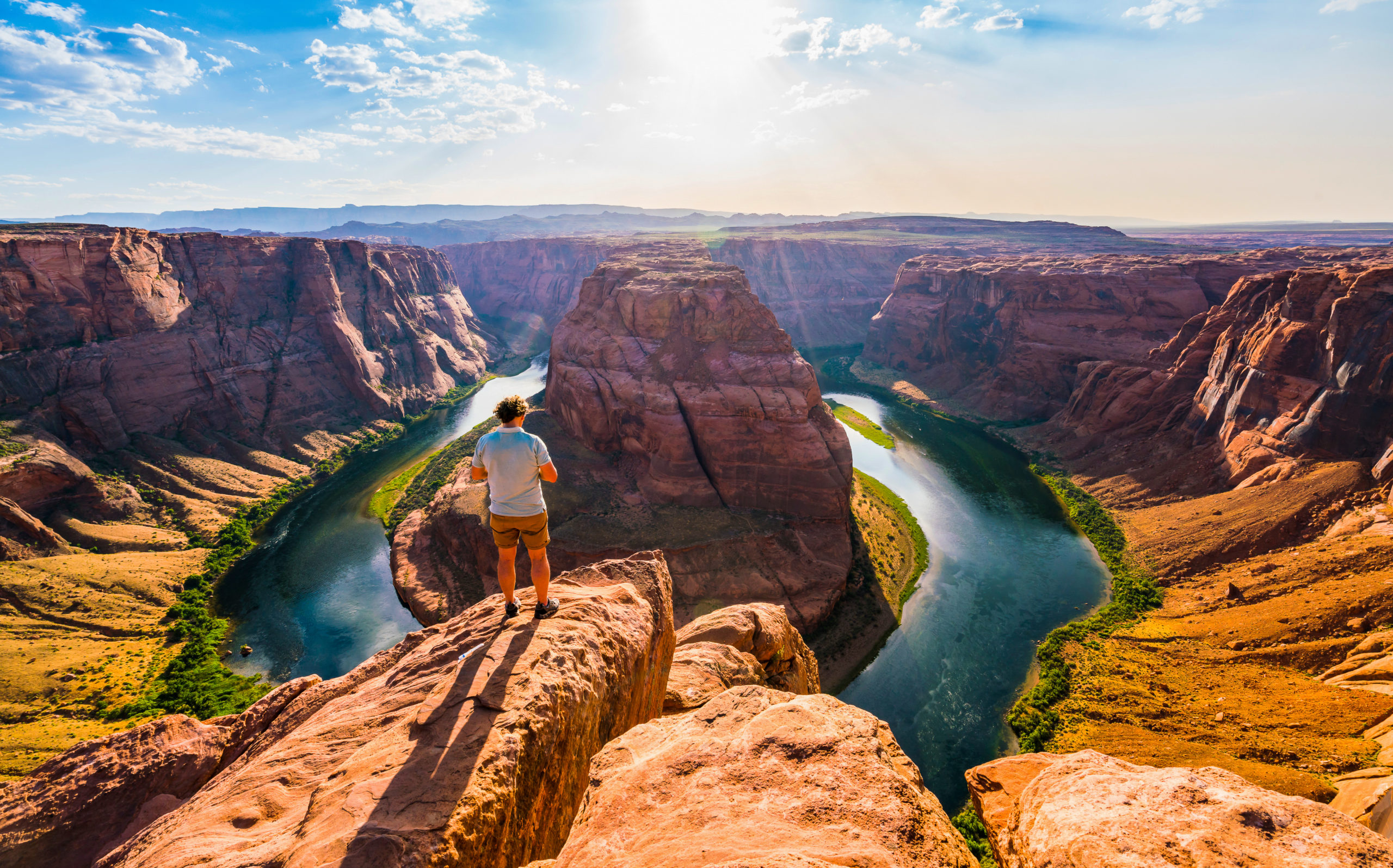 3 Different Ways to Experience Page
Customize your adventure to Page by choosing from land, water, or air tours.
Land tours
Explore Antelope Canyon
Explore the twists and turns that were carved by thousands of years of wind and water erosion in Antelope Canyon with a knowledgeable Navajo guide. The narrow sandstone walls of the canyon feature captivating curves, hidden figures, and vibrant colors that vary with the shifting sunlight. Tours range in difficulty to suit your needs.
The Ultimate Off-Roading Playground
Page's close proximity to the Vermilion Cliffs National Monument and other stunning areas makes it the ultimate playground for off-road enthusiasts. Choose your own off-road path or ride with an expert guide with Epic Adventure Rides. From navigating rugged terrains to conquering sand dunes and exploring slot canyons, there are diverse trails and scenic routes to suit various skill levels.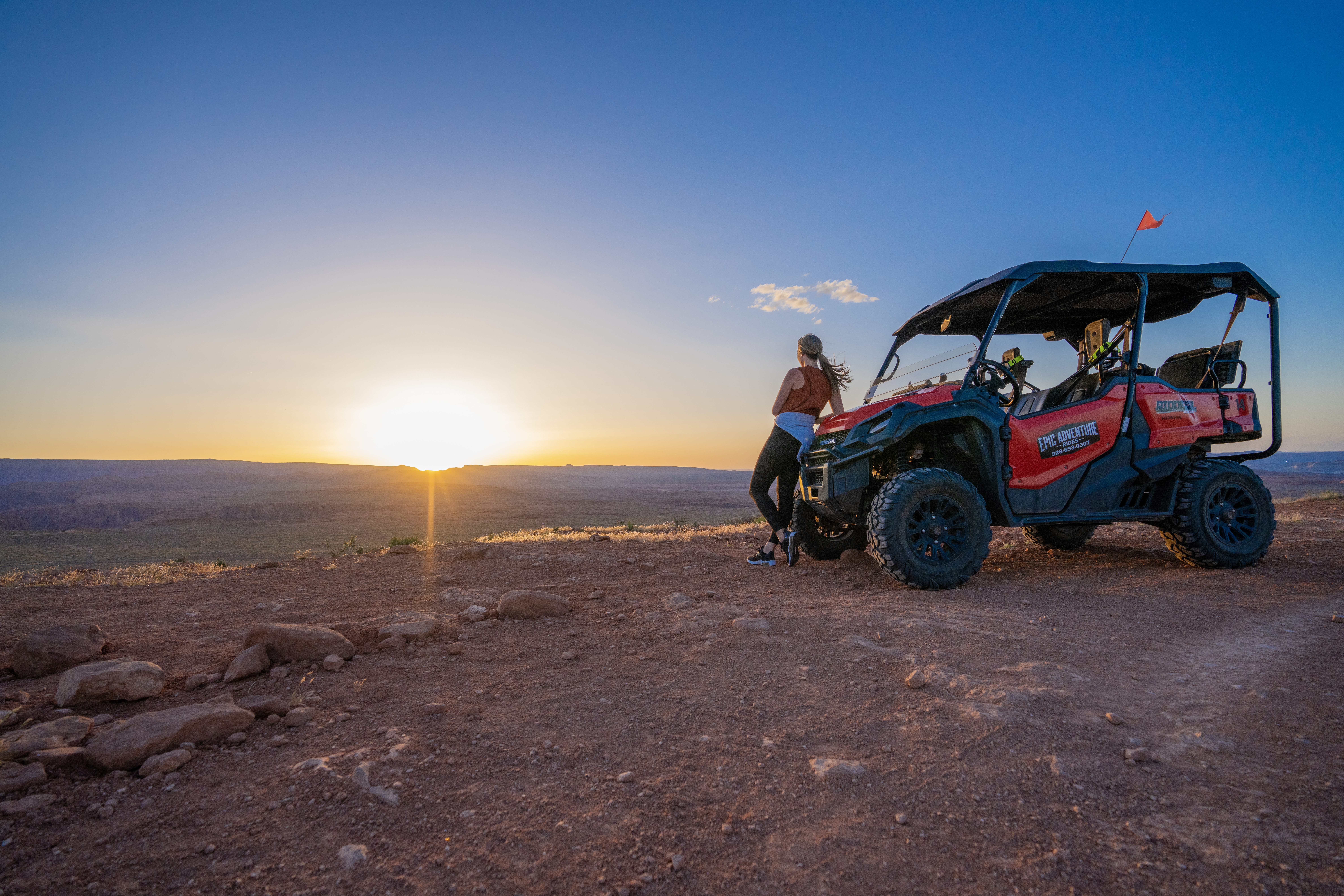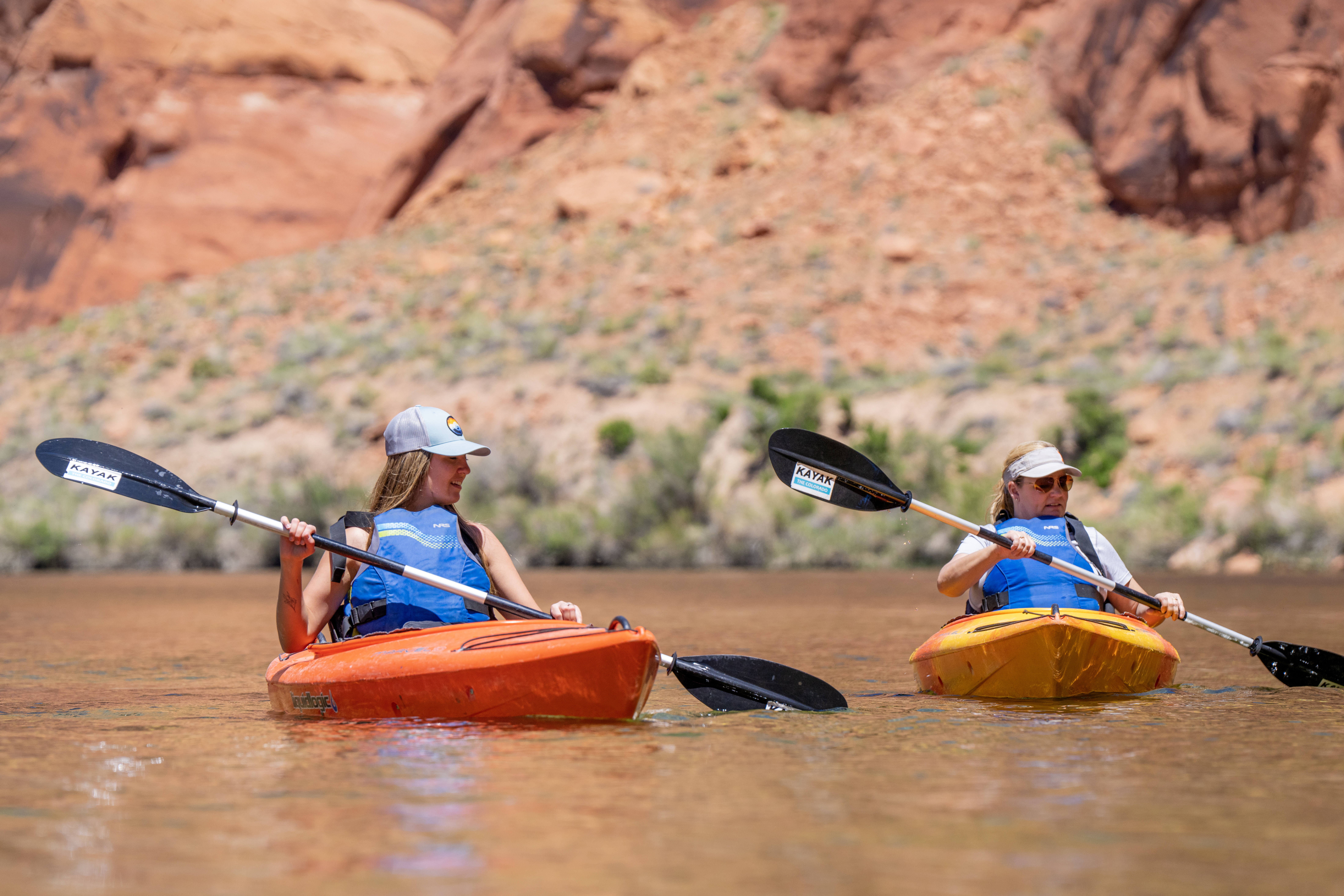 water tours
Kayak Around Horseshoe Bend
Paddling around Horseshoe Bend is a remarkable experience that allows you to appreciate the iconic natural wonder from a unique perspective. Choose between a half day trip or multi-day excursion with Kayak the Colorado or Kayak Horseshoe Bend.
Lake Powell Boat Tour
Sit back and enjoy a peaceful boat cruise through Antelope Canyon or Navajo Canyon with Antelope Point Marina's boat tour. As you glide through the tranquil currents, you'll be awed by the sheer magnitude of the canyon walls and the beauty of the contrasting blue waters below.
air tours
Land on Tower Butte
Embarking on a Papillon Helicopter ride to Tower Butte is an extraordinary way to witness the awe-inspiring beauty of Page from above. Tower Butte, a 1,000 foot sandstone formation, rises majestically from the surrounding desert landscape offering uninterrupted views of Lake Powell.
Bird's Eye View of Horseshoe Bend
As you soar through the sky with Westwind Air Service, you'll be treated to a bird's eye view of the iconic buttes and canyons that surround Page. The thrill of hovering above Horseshoe Bend, feeling the rush of the rotor blades, and witnessing the grandeur of Lake Powell below is an unforgettable adventure that showcases the unique geological wonders of Page in a truly remarkable way.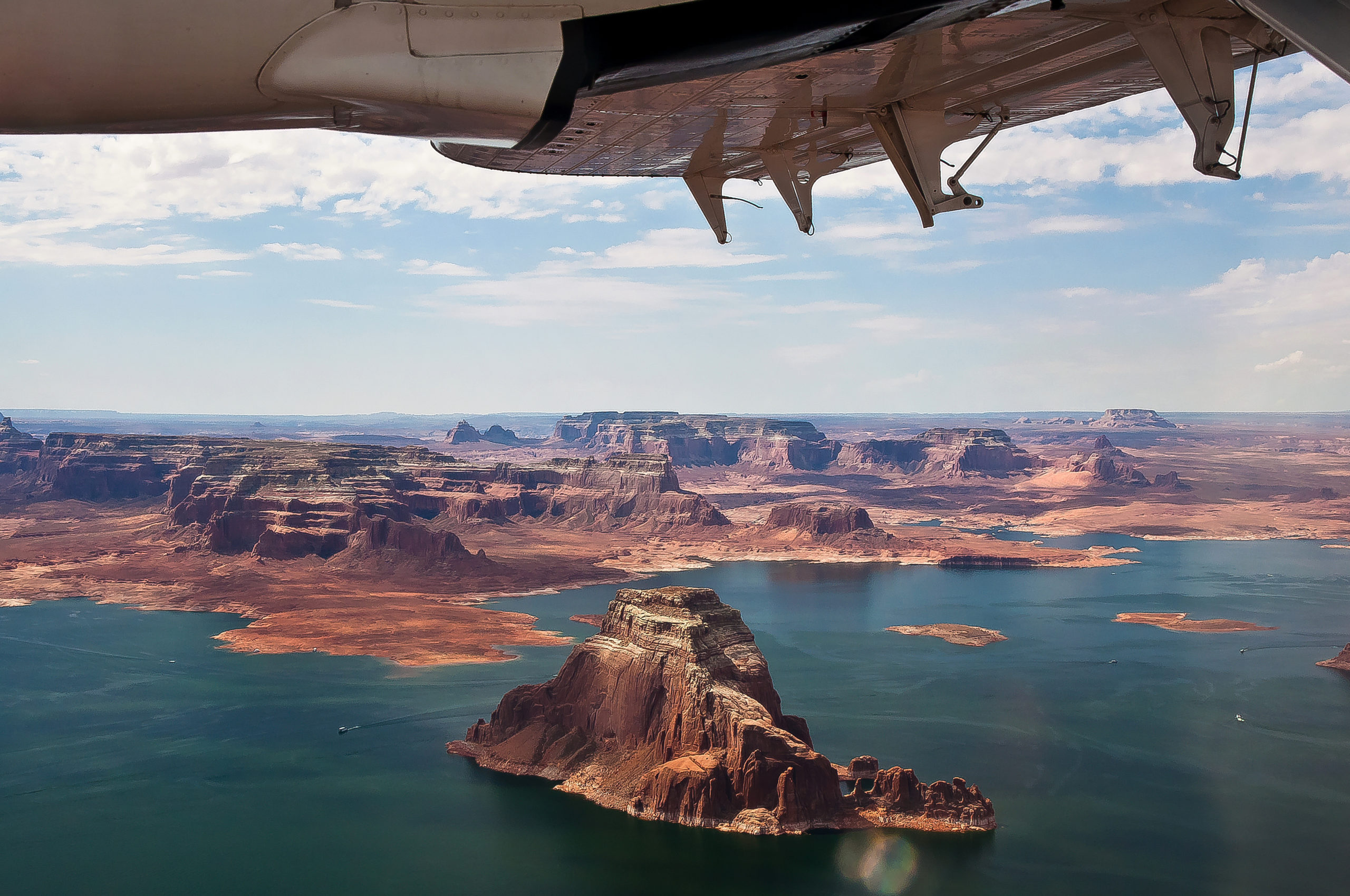 Explore More