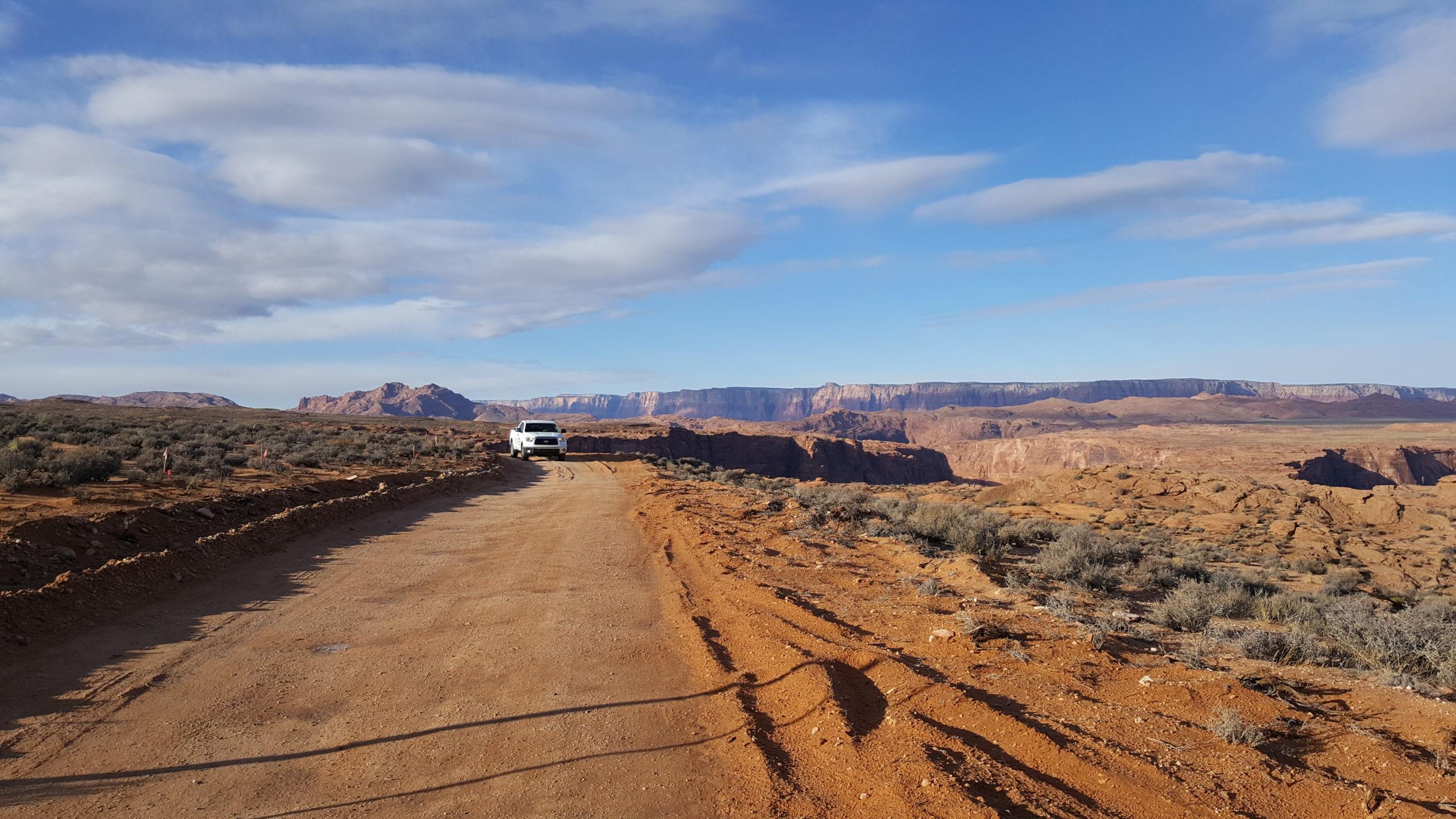 explore page's Hidden Gems
Page, Arizona is known as home to world-famous attractions like Horseshoe Bend and Antelope Canyon but there are many more hidden gems waiting to be explored — including a few hole in the wall eateries.
Big lake sand cave
A very short hike behind Big Lake Trading Post will take you to a shallow but impressive cave that was formed over millions of years by wind and water erosion. Just simply park at the trading post and follow the footsteps east towards the sandstone mesa. For the best pictures inside the cave, crouch at the base of the cave and change your camera zoom to 0.5x.
Find the Big Lake Sand Cave on Google Maps here.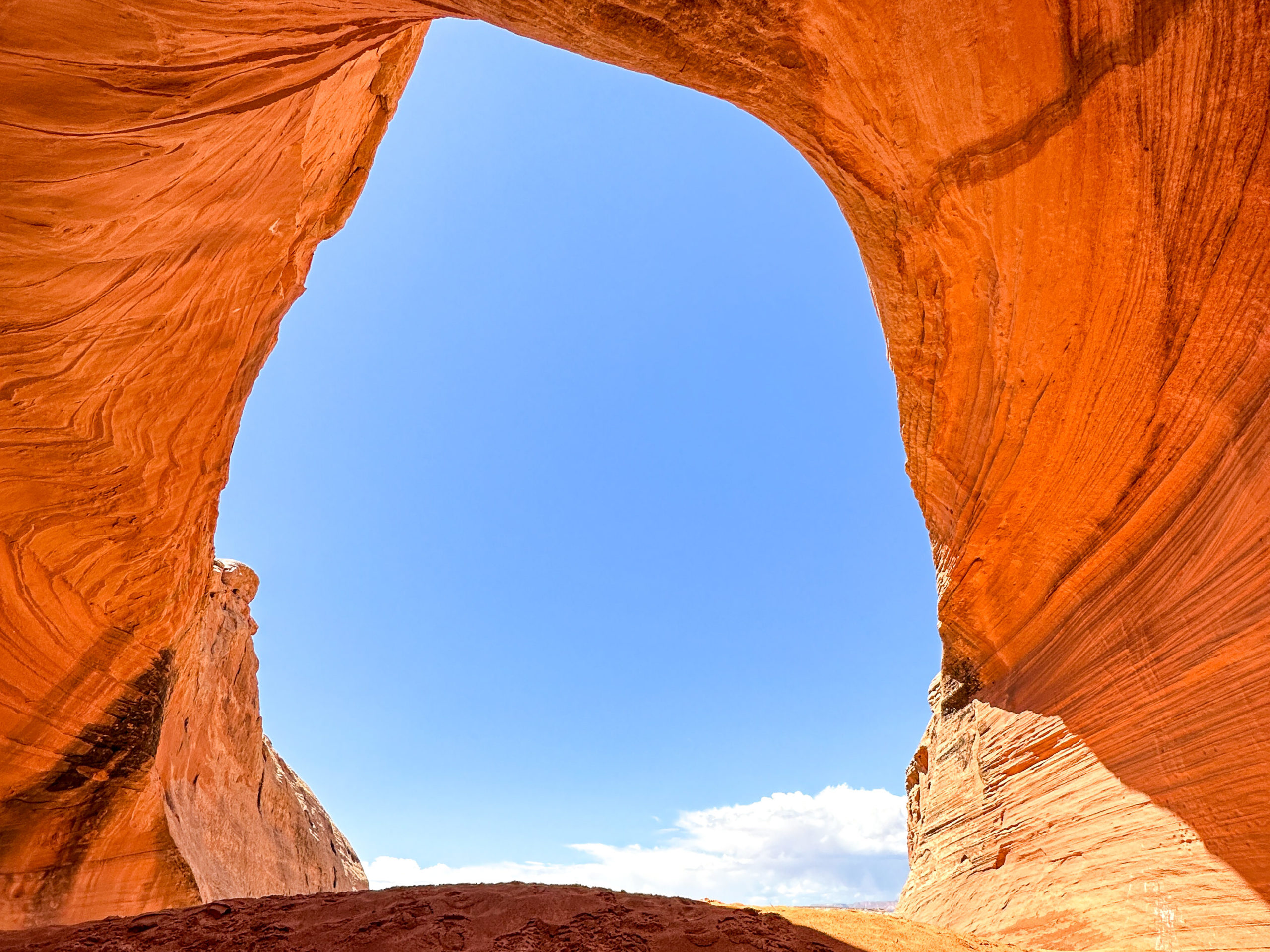 the nautilus
The Nautilus is a unique natural stone structure that resembles a nautilus shell, hence the name. Located in southern Utah just 30 minutes from Page on Highway 89, follow White House Trailhead Road and park at the second wash. Follow the wash for half a mile and the formation is on your right. The hike is rated easy and is considered family friendly, hiking shoes are highly recommended.
Find the Nautilus on Google Maps here.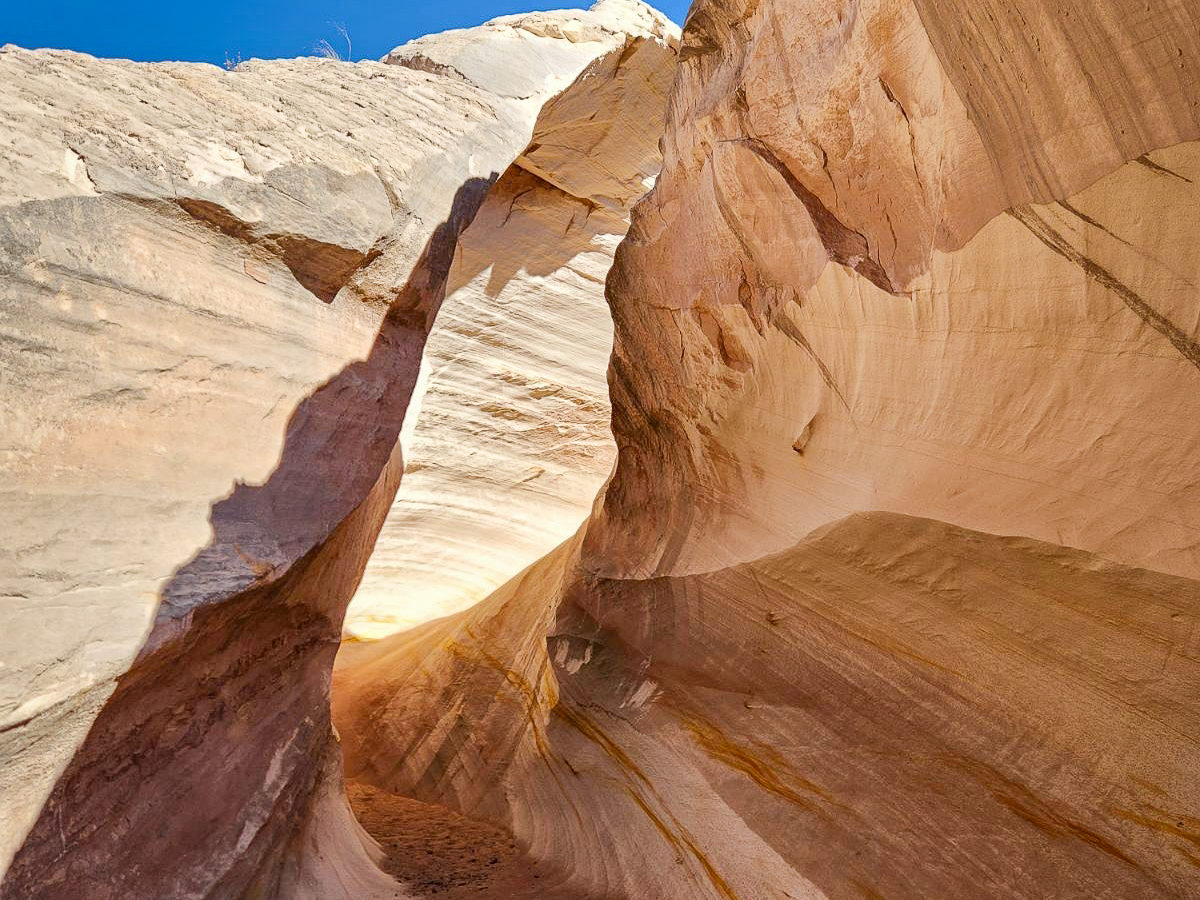 wahweap hoodoos
Tucked inside of the Grand Staircase-Escalante National Monument are white hoodoos that look like they belong on a Star Wars planet. A permit is not required to visit the eccentric hoodoos but the trail is a moderately challenging 10.4 mile (out and back) hike through a wash.
Find the Wahweap Hoodoos trailhead on Google Maps here.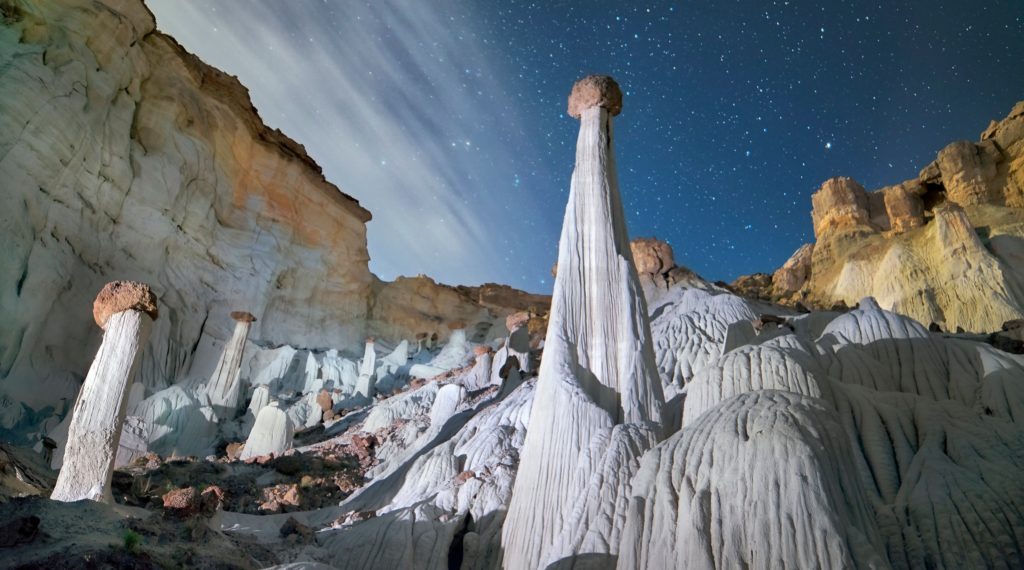 Eggshell arch
Eggshell Arch sits atop a canyon in the peaceful land of Ts'ah Bii Kin on the Navajo Nation. Tours to the arch are available year round but only from October to January, the sun rays reflect perfectly off the canyon wall onto the arch creating a glowing effect. Guided tours are required to visit the arch, go to eggshelltours.org to book a tour with an expert Diné guide.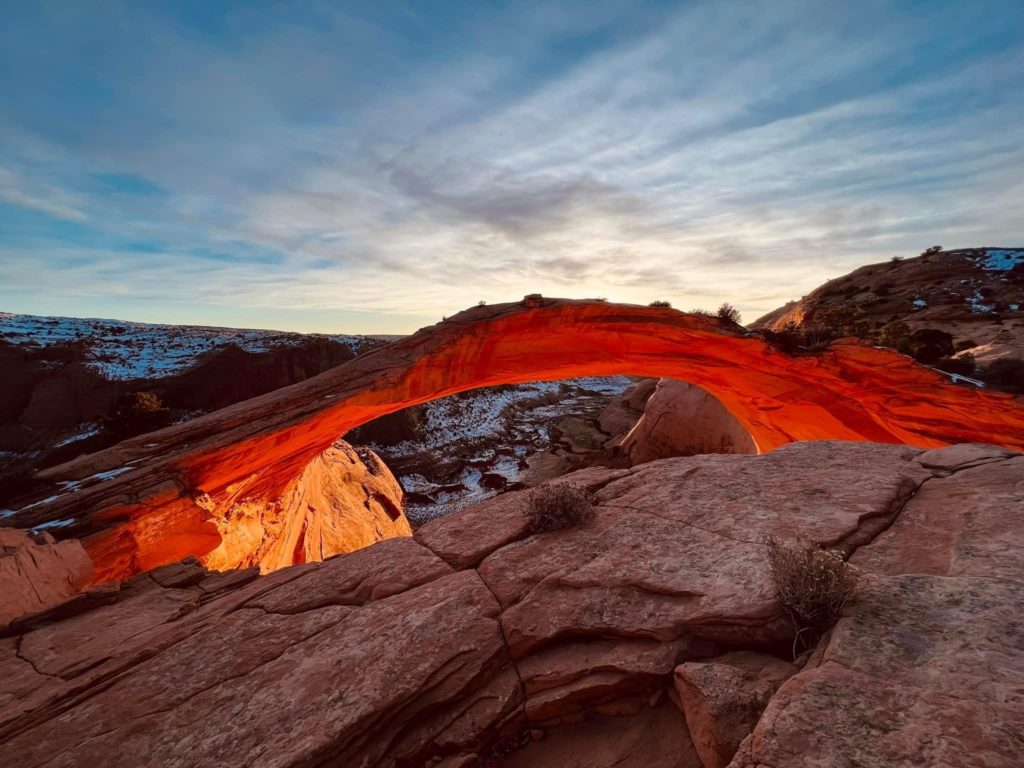 Miss B's bistro
This charming bistro is discreetly tucked away in an industrial park but has excellent breakfast and lunch the locals are raving about. We highly recommend trying out Big B's Burrito which is a popular fan favorite.
Open Monday – Friday, 6am to 2pm
812 Aqua Ave, Page, Arizona
928-660-0344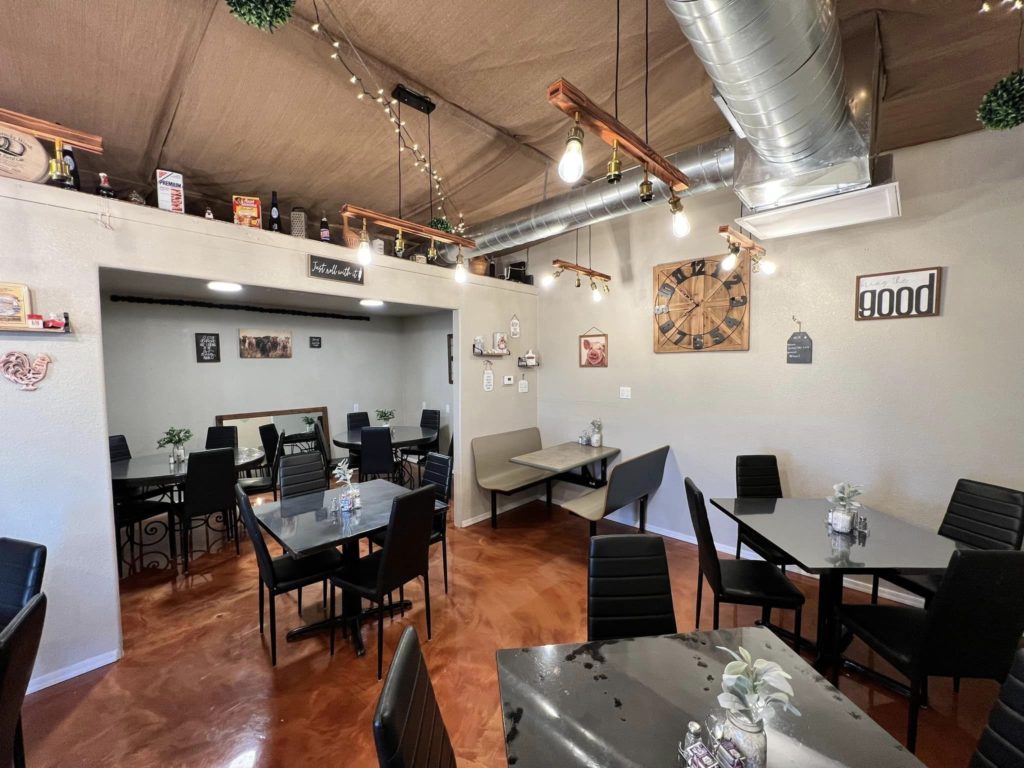 deli at big lake
If you're looking for southwestern cuisine, stop by Big Lake Trading Post's deli for Navajo tacos, burgers, and much more. This modern trading post also has souvenirs, high quality photo prints, and a ton of quirky sodas.
1501 Coppermine Road, Page, Arizona
(928) 645-2404
Explore More